This only happens four times a year; the seasonal transition period.

Going from summer to fall can be a little tricky.

It's not like fall to winter where the weather may be similar or late spring to summer where you already have color in your wardrobe and look to add a little kick to it.

Summer to fall means your wardrobe has a makeover.

It's time to put away most bright colors and move into more moderate tones.

However, this does not mean you cannot have fun with different colors.

You can still wear your blues, reds, greens, and pinks, just not those eye-popping colors like you belong at a beach!

I love the fall because it's a time where you can add on layers and accessories without covering it all with a big coat because the weather is frigid!
It's time to bring out the fall jackets and coats.

These are the jackets you can leave unbutton and show off what's underneath.

You can show your creativity whether you have a feel for the biker jacket, blazer, bomber, military jacket, or trench coat.

You can throw on these jackets to give your outfit an extra pop and show that extra sense of style.

I have to recommend that you take the time in purchasing a couple of different coats for the fall because wearing the same coat over and over will cause it to lose its natural fit.

You want to keep your items as fresh as possible and having a variety to choose from will do so.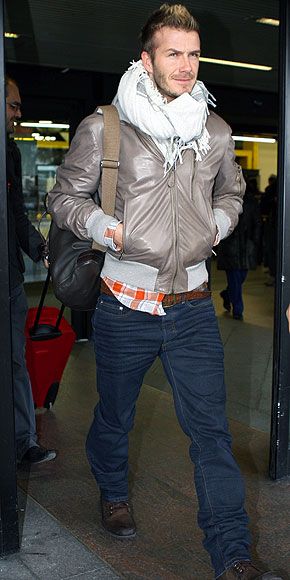 With the weather cooling off, this is the time for cardigans.

I am a huge fan of cardigans because you can wear them with an edgy feel or keep it sleek and classy.

Wear a cardigan with a button-up or a t-shirt.

Wear a cardigan with jeans, khakis, or slacks.

Either way you can add a cardigan to your outfit and keep the message you want to send.
It's time to put the shorts away and pull out those pants you've been waiting to wear as summer comes to a close.

There is a variety of looks you can pull off with pants in the fall.

Especially when pairing your pants with certain shoes or boots.

Jeans are always a staple in your wardrobe, but try out a light color in contrast to the many dark pairs you own.

Khakis are great for the fall as they present a casual look that is different from what every other guy will wear.

Also, corduroys are back!

Now is the acceptable time to pull them out and wear them with pride.

Corduroys come in all different colors so make sure you try out something other than the tan and grey pairs. Corduroys also come in different thicknesses, so know that the thicker the corduroy, the more casual the look.
Well Gentlemen, this is a little guide as we hit the fall season strong.

There are so many aspects when it comes to fall that I look forward to covering them along the way.

I love the summer and warm weather, but in the fall we can really show our unique fashion sense.

Be bold this fall and enjoy switching up jackets, cardigans, shirts, pants, shoes, boots, scarves, and hats!

Be daring and always stay in a "Gentleman's Frame of Mind."

Until next time…