Greetings!
One of the best lyrics I have ever heard from one of the greatest music artists of all time, Jay-Z, is, "I don't got the bright watch, I got the right watch."
That statement right there is plan and simple.
I feel that too many times, guys get into buying the gaudy, most expensive watch because they want to show off.
Well guys, we are gentleman and we should not want or have to show off.
That gaudy watch will take away from what you're wearing, and most importantly you as the individual.
When buying a watch, make sure the purchase is the correct purchase that shows off your style and class as a gentleman.
You should want your timepiece to add another layer of sophistication to you and your outfit.
One maker of watches I am a huge fan of is Movado.
The watches Movado produces are very distinct and oozes class.
One watch Movado produces is called the Swiss Serio Stainless Steel Bracelet 38mm.
I am a huge fan of this watch.
The face of the watch is very simple, solid black and silver tone dot market.
This watch does not have diamonds implanted all over to say, "Look at me."
But, trust me, this watch is noticeable because of its classic and sleek look.
Most importantly, it adds another dimension to your outfit while not taking away from it.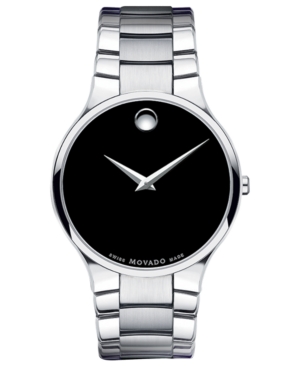 A big thing to know about watches is that one watch will not match everything you have in your closet.
It is important to have a variety at watches that can match up with your different tastes.
Having watches with different bands its great because it allows you to be creative and have fun.
Adding color in your watch shows you care about yourself from head to toe.
Like I said before, it is important to take care of the little things.
It is the little things that get noticed the most at times.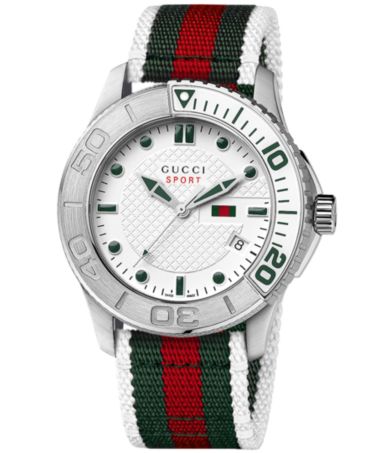 Again, remember to get the right watch, not the bright watch!
Your watch does not have to show off.
Let your personality and confidence show off.
Take the time to invest in a quality watch because the higher quality watches last for a long time.
I am sure you would rather have a quality watch that lasts then one that you have to replace every year.
Your watch will speak for itself and reflect on your personality.
Have fun and switch up the style and bands of your watch.
Lastly you do not complement the watch, the watch complements you!
Until next time…
A Gentleman's Mentality,
Jason Christopher